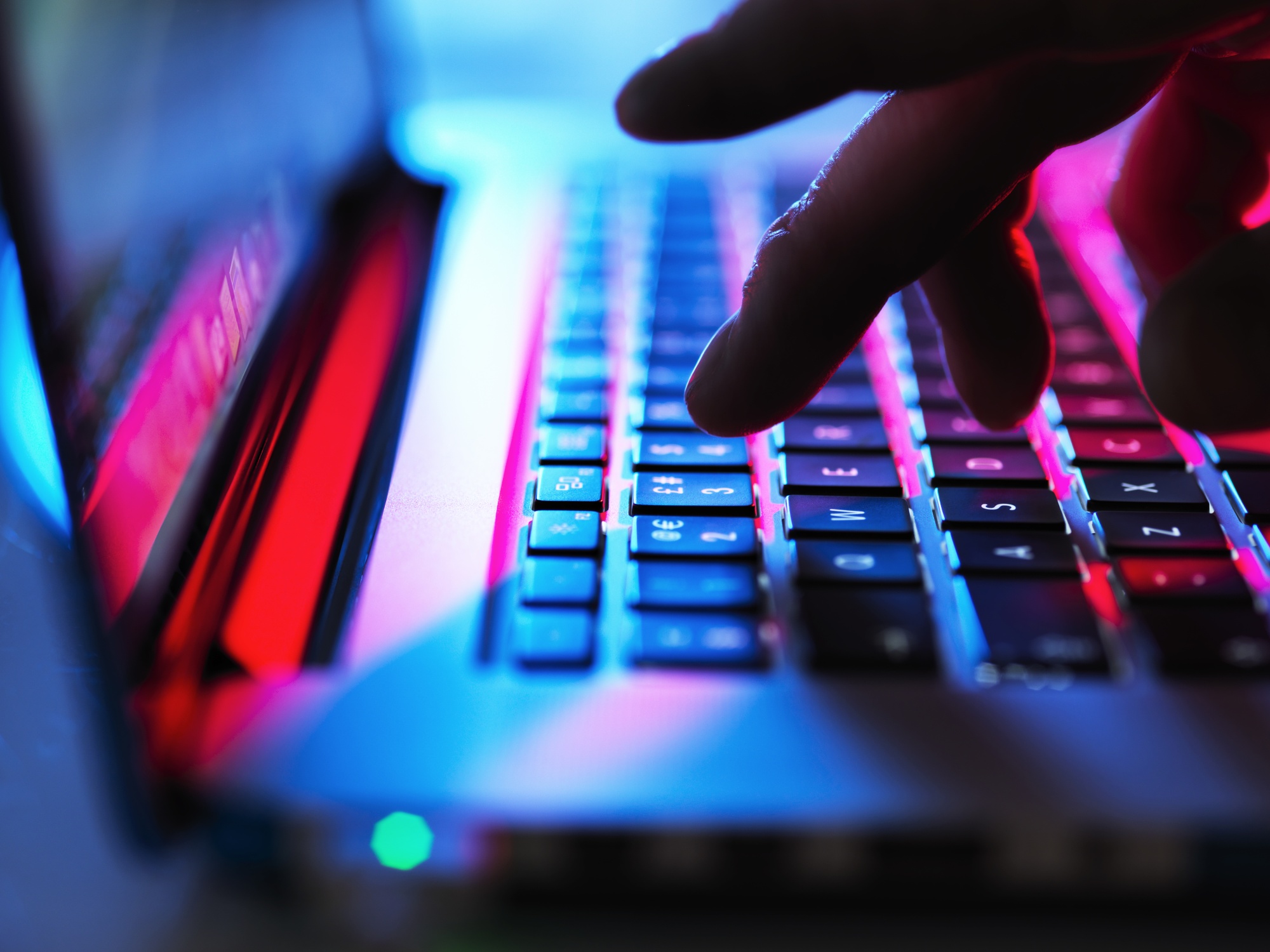 There's one group of people for whom 2020 couldn't have been more perfect if they'd scripted it themselves: scammers.
A world ravaged by Covid-19 has all of the elements long identified by researchers as key reasons why fraud thrives in the aftermath of disasters: emotional upheaval, financial distress and the rupture of regular support networks.
From the U.S. to the U.K., and Hong Kong to Australia, consumer advocates and regulators are warning of an alarming spike in scams.
So far, Americans have lost $161 million to Covid-related scams, Britons 16.7 million pounds ($21.8 million) and Australians more than A$5.1 million ($3.6 million), according to data from fraud agencies.
"People are more vulnerable to scams than normal right now," said Amy Nofziger, director of the AARP's Fraud Watch Network, one of the biggest U.S. consumer campaign groups. "People under pressure think emotionally, not cognitively."
Reports of all types of scams are up globally, in some cases dramatically. In Hong Kong, they rose 111% in the first half of the year and in Singapore — one of the safest cities in the world — the police say a 140% jump in scams is the primary reason for an increase in the overall crime rate. Cross-border cases have also climbed.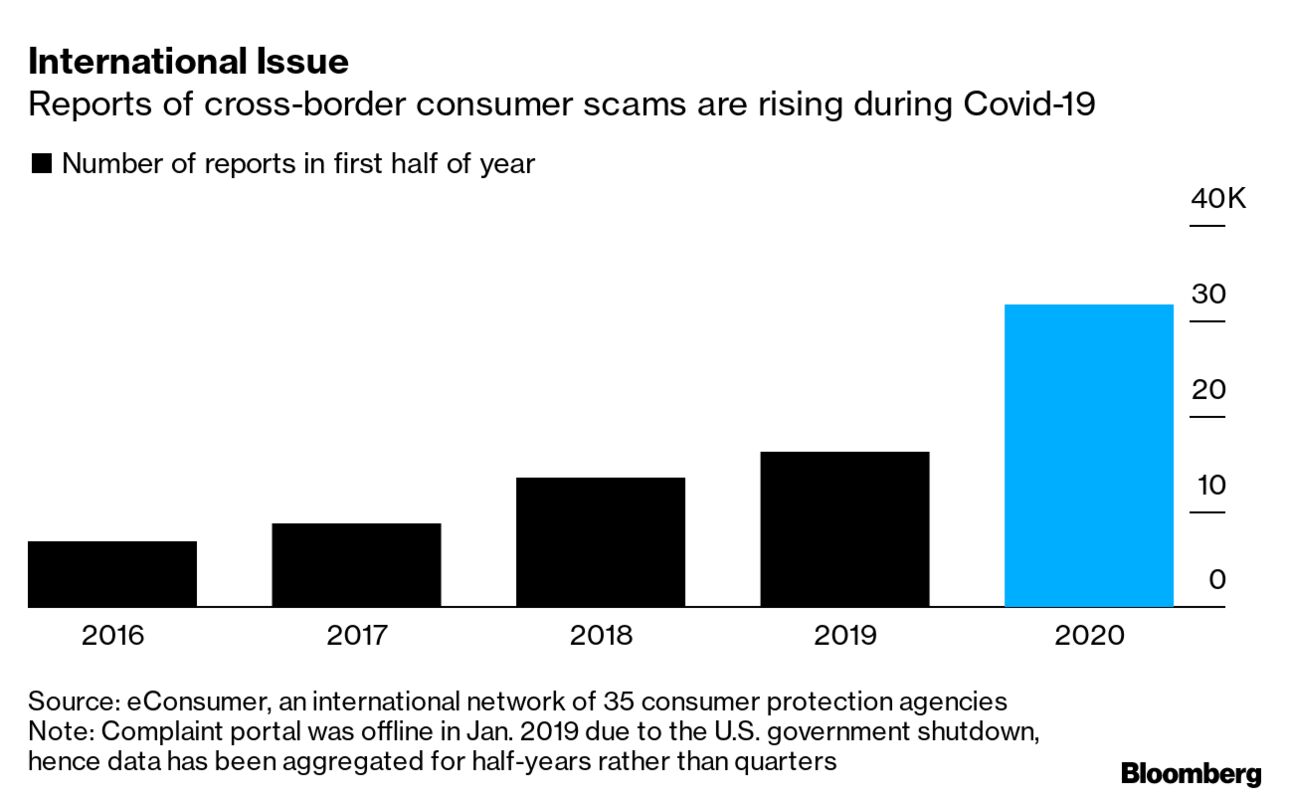 Government policies put in place to blunt the economic fallout of the coronavirus crisis are proving a major target for criminals. Whether it is offering to speed-up stimulus payments in the U.S. for a fee or trying to elicit personal details that can be used to access pension pots in Australia, thieves are onto it.
"There is so much money pouring out from governments, with the packages and support payments under welfare systems, that it's obviously a very attractive target for criminals," said Russell Smith, principal criminologist at the Australian Institute of Criminology. "The estimate of dollar losses are increasing all the time."
For an example of how lucrative fraud can be, consider the case of Mohammed Khan. As the U.K. teetered on the edge of lockdown in late March, policies to cushion the economic blow of the pandemic were multiplying — from wage support for workers to breaks on tax payments.
Khan, a 20-year-old politics student, saw an opportunity. He began sending a simple text message promising a tax refund linked to a website nearly identical to the real thing. It asked for personal details, including a mother's maiden name.

Sending 1,200 text messages over two days netted him 191 sets of personal details — a 16% strike rate. In all, he managed to con 10,019.17 pounds from 49 accounts. A specialist London financial crime unit got wind of his activities, and in July Khan was sentenced to 30 weeks in jail.
How to Protect Yourself
Be wary of links: If you are at all suspicious of the source, don't open links in text messages or emails and be wary of attachments. It's always better to log into websites directly rather than relying on an emailed link.
Be alert that scams exist: Always consider the possibility that any uninvited contact, or anyone new you are buying from, could be fraudulent. Sign up to one of the many scamwatch email services from consumer bodies to stay informed about new tactics.
The basic types of fraud in the Covid age aren't new. Rather, the pandemic has enabled offenders to pivot their established methods of targeting victims and use the circumstances surrounding it as context — like websites offering facemasks, hand sanitizers and the like that simply didn't exist.
One particularly cruel variant that has sparked warnings around the world concerns pets.
Like thousands of others, Merikay Anderson, a Denver-based account manager for an insurance company, thought lockdown would be the perfect time to get a new puppy. 
After struggling to find any locally, Anderson, 59, saw an ad for French Bulldog puppies with a Georgia-based breeder.
Anderson began emailing with the seller, who was friendly and sent photos as well as references. A pup would cost $1,500, the seller said, and could be shipped via a dog-transportation service. She also sought to calm Anderson's nerves about not seeing the dog in advance.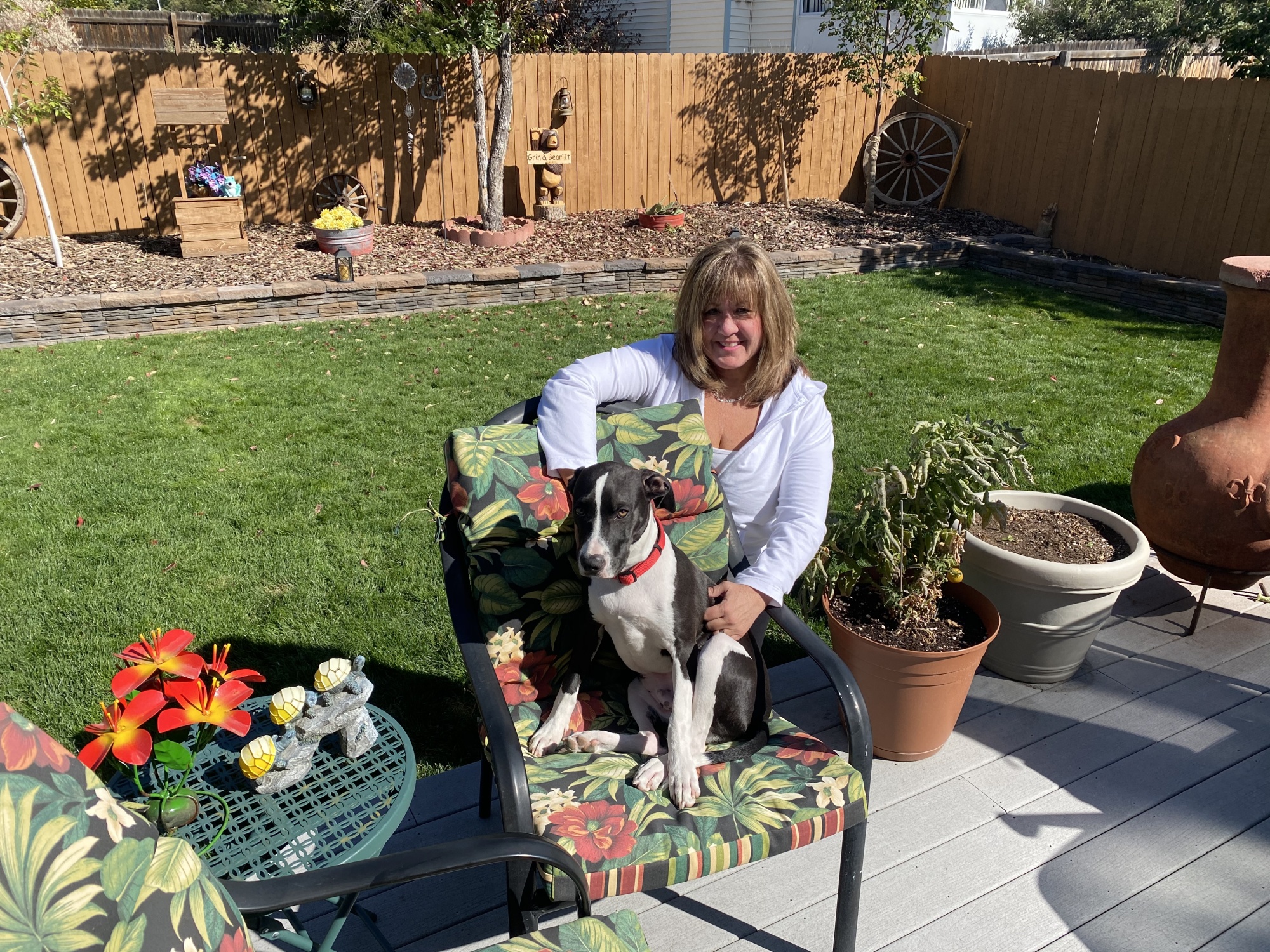 "I'm a Christian woman; I would never scam anyone," Anderson recounts the breeder saying. "She had a tag line that was a verse from the Bible."
Immediately after she transferred the money, things got weird. Suddenly the shipping service wasn't going to work, and the breeder wanted an extra $2,000 for "insurance." Communications continued for about three weeks, until the day the breeder was supposed to deliver the dog herself. Anderson never heard from the person again.
"To be out of the money and not have the dog, and the way she kept stringing me along — it was kind of like mental abuse," Anderson said. "I felt really bad that I got duped."
Anderson reported the fraud, but she's no closer to getting her money back. She does however, have a new rescue puppy: a terrier mix named JD.
Protect Yourself: 
Think about your payment method: There are inbuilt protections if you pay by credit card. If you transfer money, it's often very hard to get it back. Requests for payment in something unusual like gift or iTunes cards are a red flag.
Check credentials: Is there a way you can verify this person is real? For example, in many countries, breeders should be licensed so you can check them out with official associations.
Even where Covid isn't explicitly mentioned, the febrile environment spawned by the pandemic also means that well-established scams — like pretending to be Drug Enforcement Officials in the U.S. or Chinese officials in Australia and Singapore — are finding victims who in normal times would have likely steered clear.
In the middle of July, Christian Gschnitzer, 31 — who had recently moved to Utah from Switzerland — received a call claiming he was linked to money laundering charges.
Men identifying themselves as U.S. government officials interrogated him about his movements and financial affairs. One of them suggested he could move his savings into a bank account in Singapore for "safeguarding" while the investigation continued. Having the money in this account could help him avoid extra charges on the transfer, the callers said. 
After days of extreme psychological pressure — hours-long calls and warnings that his boss might need to be notified — Gschnitzer believed them and wired the money to Singapore. Then it all went silent. He then told his wife Charlotte, 32. And the police.
In all, the couple were conned out of $263,000.
"Covid and the complications of relocation certainly made us more vulnerable," Charlotte Gschnitzer said. "This year has been extremely stressful."
They are angry about the response from the banks involved, particularly their primary bank UBS Group AG. They are now questioning how such large and unusual transfers were allowed without triggering fraud-alert systems, and say they have been left in the dark about any progress being made on their case.
"If my bank had done their due diligence they would have known we were being scammed because we have never in our lives sent money to Singapore and never done any international transactions," said Charlotte Gschnitzer. "I want my bank to take me seriously."
A spokesman for UBS declined to comment on the case, citing Swiss bank secrecy rules. A Singapore police spokesman said they can intervene to freeze accounts suspected of being involved in scamming operations — if informed soon enough.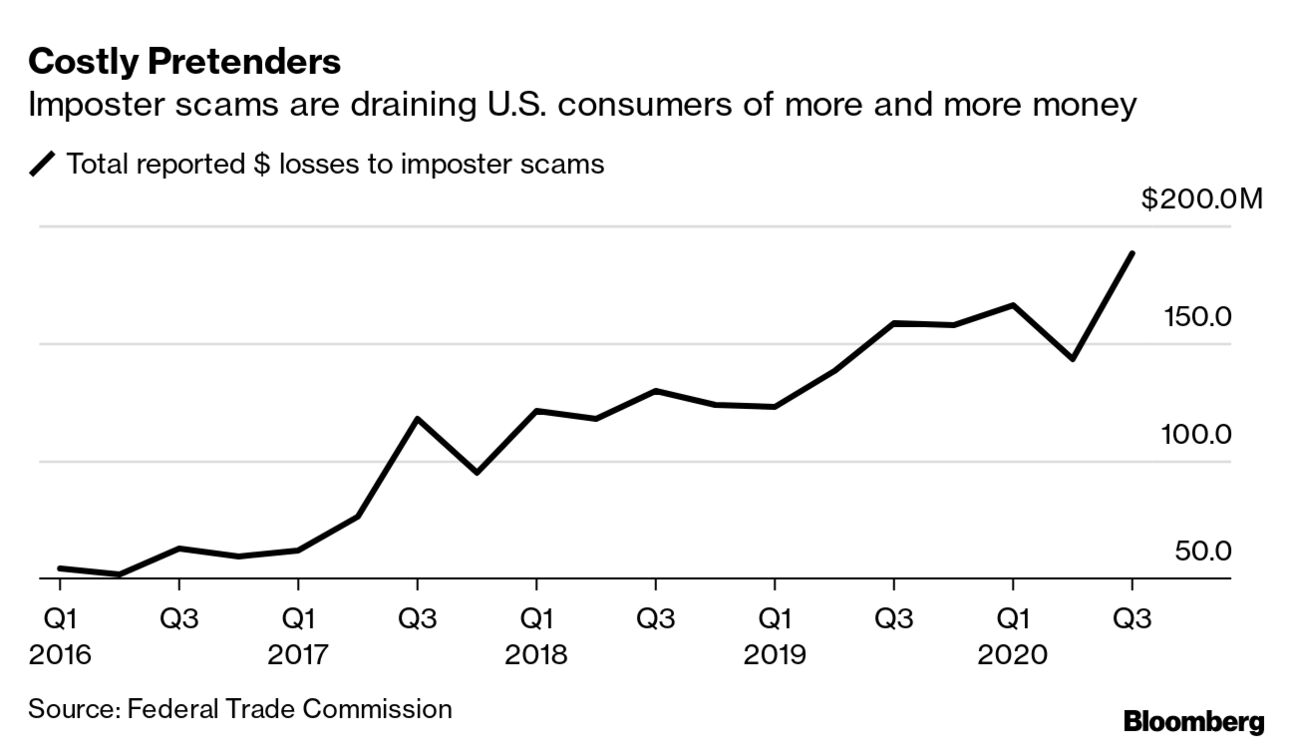 On the other side of the world, a variant of the same scam has cost four young Hong Kong finance industry professionals over HK$14.9 million ($1.9 million) in the last three months alone, according to a police spokesperson.
In one case reviewed by Bloomberg, a victim was called and told that personal details were used to register a Chinese phone that was used to send out anti-government messages. The intention is to spook the victim.
Then the call is transferred to other scammers, who claim to be mainland Chinese police officers. The scammers produce fake arrest warrants, and demand that the victim surrender personal information to assist in the investigation. The victim is then asked to input identification numbers and online banking information into a fake website, typically of a mainland Chinese prosecutor's office. Once that is done, the criminals transfer money out of the victim's bank account.
Criminals use sophisticated technology to make it appear that they are calling from genuine numbers of law enforcement agencies, the police said.
Protect Yourself:
Get a second opinion: Con artists thrive on isolating and pressuring victims. Slow down, do an online search about the story. Talk to someone you trust before you give up money or personal information, whatever the threats.
Don't believe the ID on your phone: Scammers can easily fake caller or text ID information, so the name and number you see aren't always real. If someone asks for personal details or tries to discuss money — even if they say they are from the government — you should probably hang up. Call back on a number you know is genuine. Don't use the contact details the suspicious party gave you.
There are two main messages experts want to get across: Fraud is something that we need to talk about more, and don't think it can't happen to you. Come cold to examples of fraud and there's a temptation to ask why people didn't spot the warning signs. In reality, scammers are specialists in targeting psychological pressure points.
"Everyone can be vulnerable to fraud," said Cassandra Cross, an expert in cybercrime and fraud at the Queensland University of Technology in Australia. "All individuals have a weakness or vulnerability that if targeted in the right way at the right time, could lead to fraud victimization."
— With assistance by Bei Hu, Marion Halftermeyer, and Edward Robinson