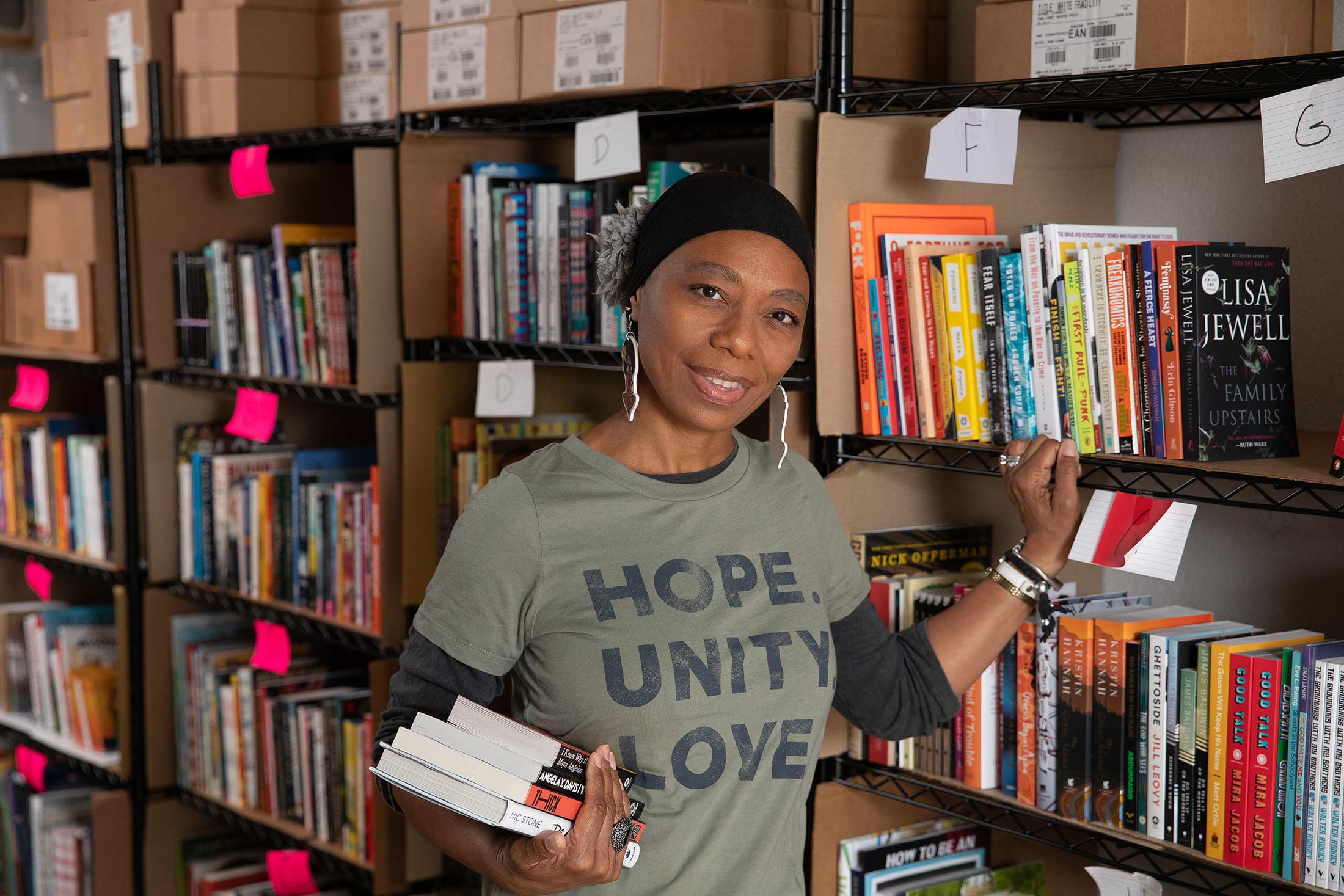 Katrina Brooks has a challenge most small business owners would envy: She's working overtime to fulfill orders at Black Pearl Books in Austin. A year ago, when she started her company, which depends mostly on online sales, she expected she'd have time to build a customer base. She still thought so when pandemic lockdowns occurred in March, and local arts, school, and other events where Black Pearl operates pop-up stores were canceled.
Then came the Black Lives Matter protests after the police killing of George Floyd in late May. Suddenly, Black Pearl was deluged with orders for books by and about Blacks and other minorities—so many that Brooks closed her online store in July so she could tackle her backlog. She reopened in August and has relied on volunteers, friends, and family, including her mother, to help pack and ship books to customers while she strategizes for the future.
"Overnight we went from getting dozens to thousands of orders, and it felt overwhelming," Brooks says. "I had to switch my thinking about the scale of my business. I'm still working until 3 a.m. many days—but it's been a blessing."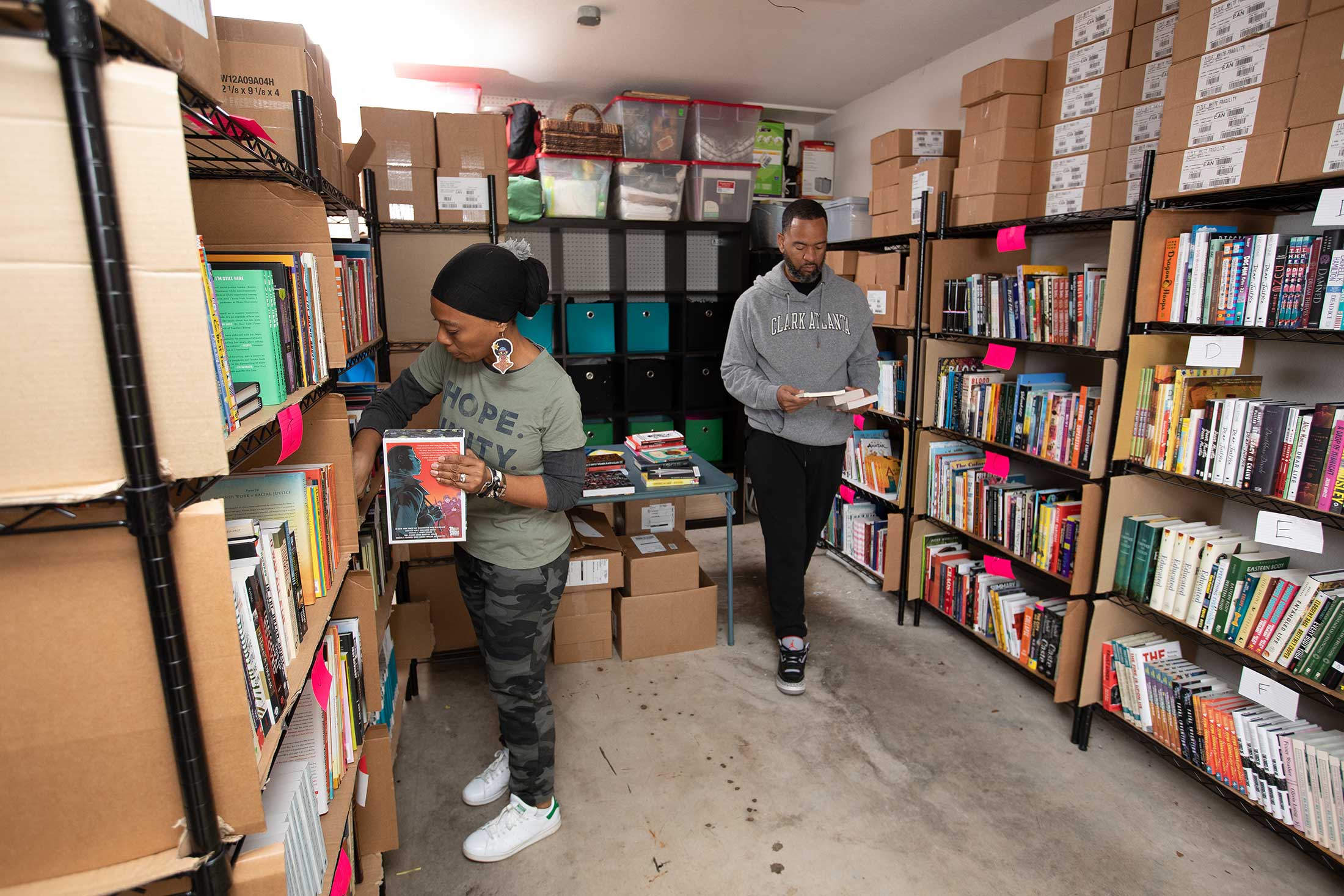 In recent months, Black booksellers have had more success than many Black-owned businesses. After confronting the same disruptions at the outset of the pandemic, including having to close brick-and-mortar stores, they were swamped with orders from a more diverse and larger group of customers than they'd previously served. Now they face the challenge of sustaining increased demand, or at least transforming their short-term sales boost into a longer-term benefit. This includes curating an inventory of books that appeal to new customers, increasing social media and other marketing efforts, and forming partnerships with local community groups, schools, and businesses.
There are about 120 Black-owned bookstores in the U.S. today, according to the African American Literature Book Club, compared with 54 in 2014 and about 200 in the mid-1990s. They make up about 8% of the 2,524 independent bookstores overall, and they've long served as keepers of Black culture and as community hubs where authors, activists, and neighborhood residents exchange ideas. That's kept them alive, despite Amazon.com Inc.'s dominance in the bookselling market.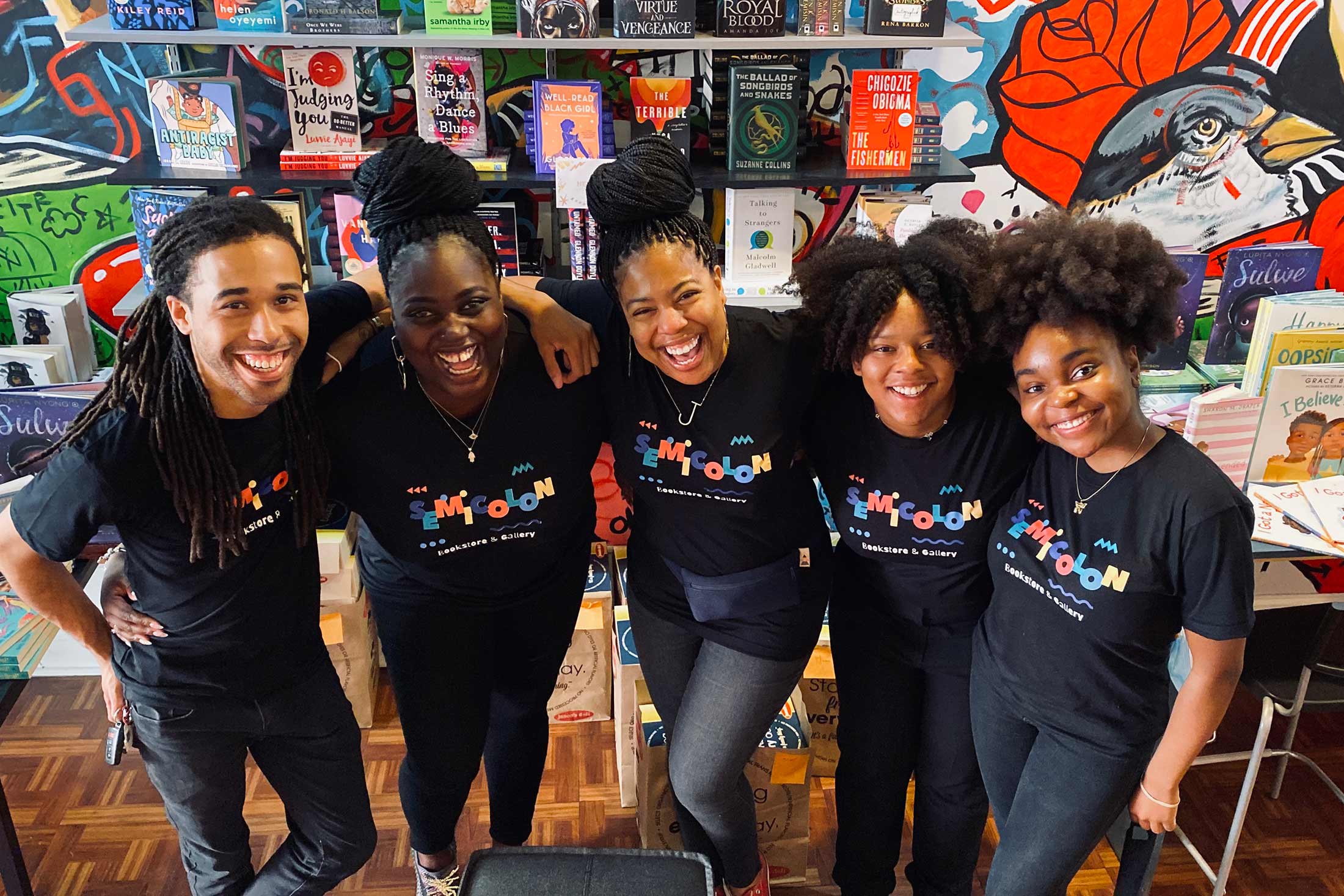 At Semicolon in Chicago, owner Danielle Mullen is tapping into that legacy to build on this summer's sales uptick. She's inviting local artists to display their work at her store, where reading chairs have been removed to allow for social distancing. She's holding book giveaways for public school students. And to encourage customers to browse and purchase books on subjects they aren't familiar with—instead of only race-related bestsellers, which have accounted for half her sales this year—she arranges books so covers are facing forward, and she mixes fiction and nonfiction books.
At Black Pearl, Brooks plans to open a physical store in November in time for the holiday season. She leased space from a nonprofit that sells handcrafted products from developing nations. She's filled orders from several departments at the University of Texas at Austin, a potentially long-term and large customer. "This has been such an unprecedented time, and I have no illusions that we'll maintain the sales levels we've had forever. So now it's about creating partnerships that will sustain us going forward."
Brooks chose her bookstore's name "because a black pearl is a rare gem, and pearls go through a lot of resistance and pressure to be formed," she says. She's counting on attracting a mix of customers with books that tell the stories of marginalized groups and was elated when she received orders for books in Spanish, including Michelle Obama's Becoming. "When I get an order like that, it's the highlight of my day, because my goal is to promote diversity and give people access to books they can identify with in the language that works for them."
BOTTOM LINE –
The 120 Black-owned bookstores in the U.S.—about 8% of the 2,524 indie books shops overall—are trying out new strategies such as working with community groups.